INTERIOR DESIGN
A class act, forever and always.
While the exterior is stamped with a 1 of 1969 C-Pillar Badge and a Final Edition emblem on the rear, the interior takes on a life of its own with chic MINI Yours Leather Dark Maroon upholstery along with a décor surface dashboard in Shimmer Copper Counterline.
DESIGN DETAILS
The finishing touches.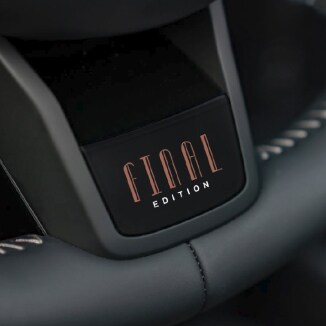 Bespoke
The swagger and subtleties shine through
charmingly, starting with the Nappa Leather
steering wheel underscored by a Final Edition
graphic printed on the spoke.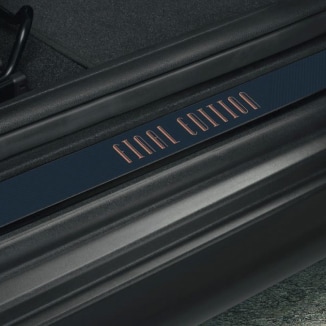 Beloved
Ingenuity and novelty strikes again, where the
entry sills are remastered and commemorated
with a Final Edition graphic that paves the way
for velvety floor mats finished in velour.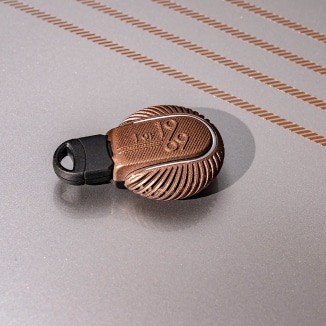 Bedazzled
The aesthetics and intricacies of the interior
speak volumes, from the impressionable
anthracite headliner all the way to the
customized key cover accessory.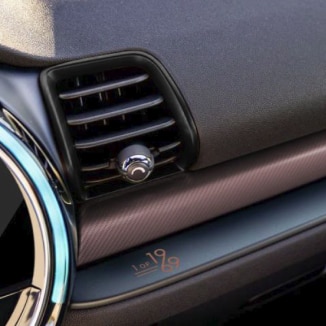 Befitting
The interior façade fuses classic and
contemporary, featuring a décor surface
dashboard and sage green dark matte
accent surface plus a 1 of 1969 accent
panel sticker.