2024
MINI COUNTRYMAN
Designed to drive you wild.
Starting at $32,650
FIND YOUR COUNTRYMAN
Meet your match.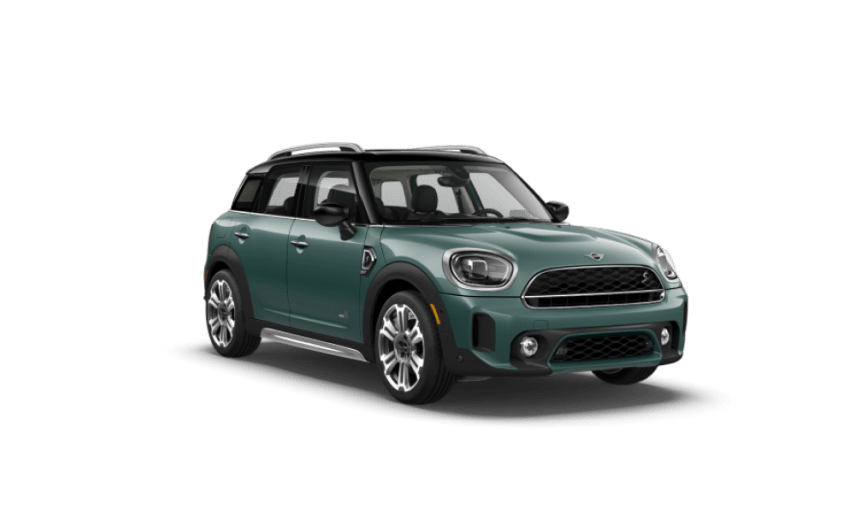 29 mpg
Combined Fuel Economy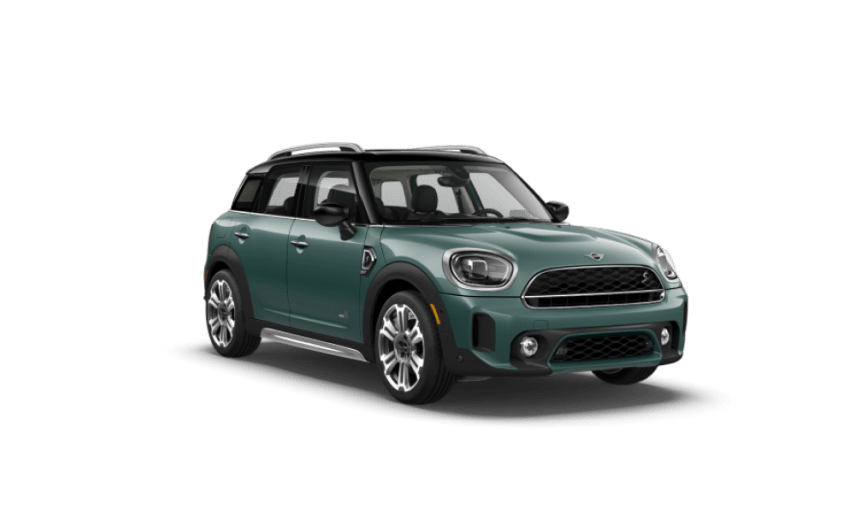 28 mpg
Combined Fuel Economy
Off the charts
John Cooper Works Countryman ALL4
26 mpg
Combined Fuel Economy
EXTERIOR
From urban joyride to off-road adventure, the 2024 MINI Countryman is always ready to make a great escape. Discover the MINI that can take on any terrain, and experience the perfect mix of fun and fearless in this extraordinary compact crossover SUV.
A compact SUV packed with great exterior features.
Fun functionality.
When hands are full, don't break a sweat. The Countryman offers an optional Power Tailgate with a sensor activated trunk opener that sets in motion by kicking your feet underneath the car.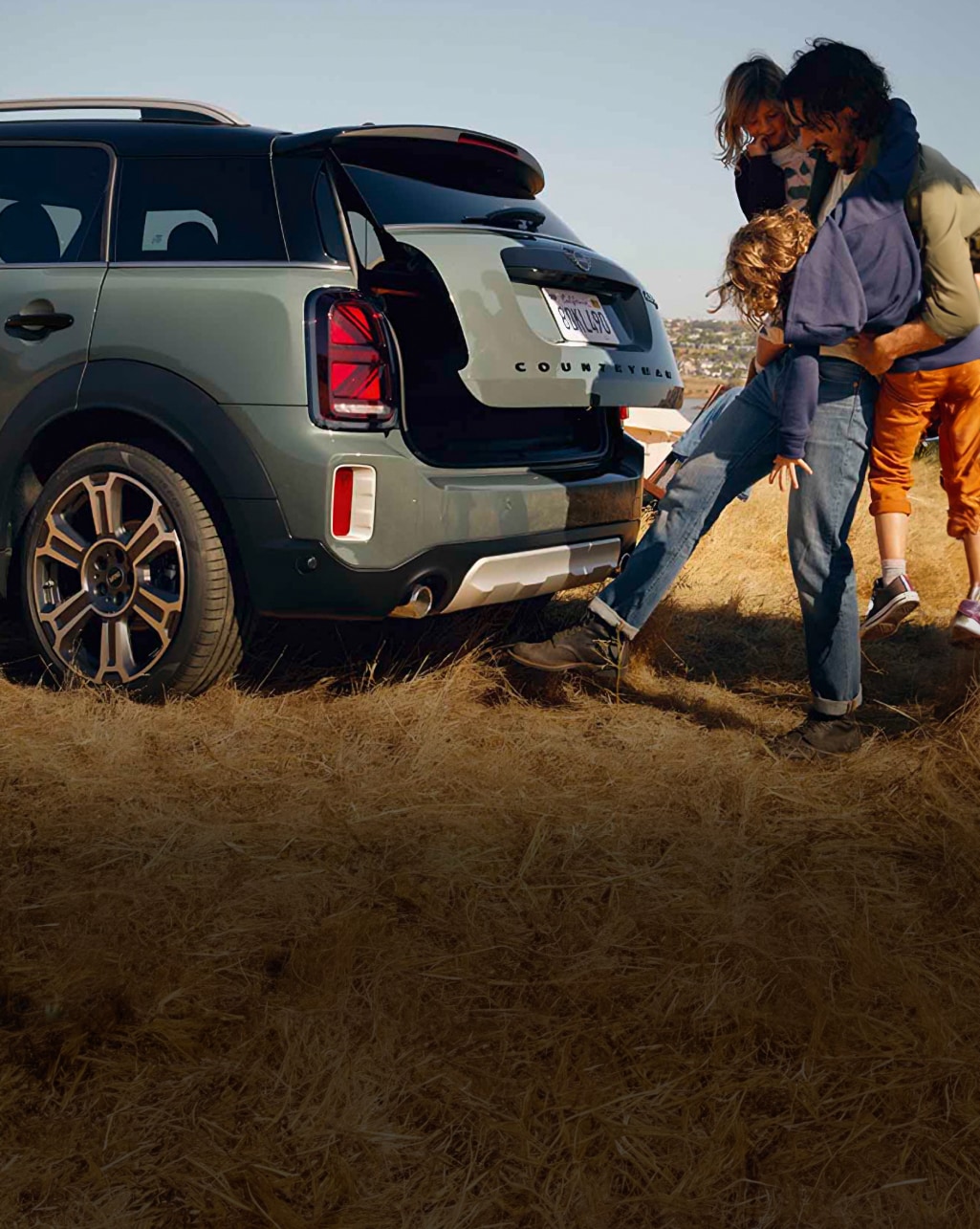 Surprising size.
Expect plenty of room to roam. The Countryman is over 14 feet long and over 6.5 feet wide (including mirrors) with over 47 cubic feet of cargo volume across all of its engine variants.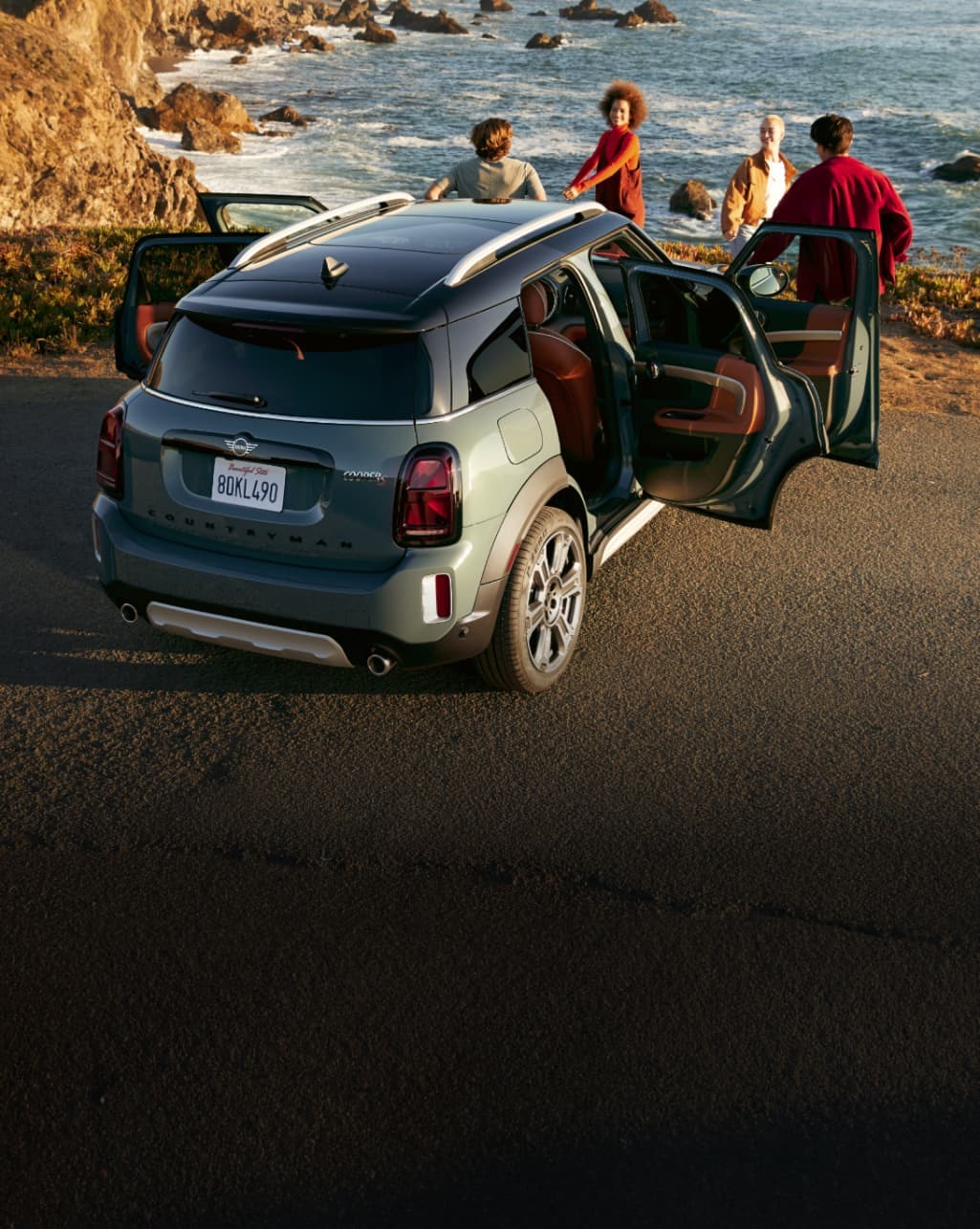 Fine finishes.
Turn heads and make a statement. The Countryman is furnished with auto-leveling LED headlights along with a patterned front grille and spiffy bumper design.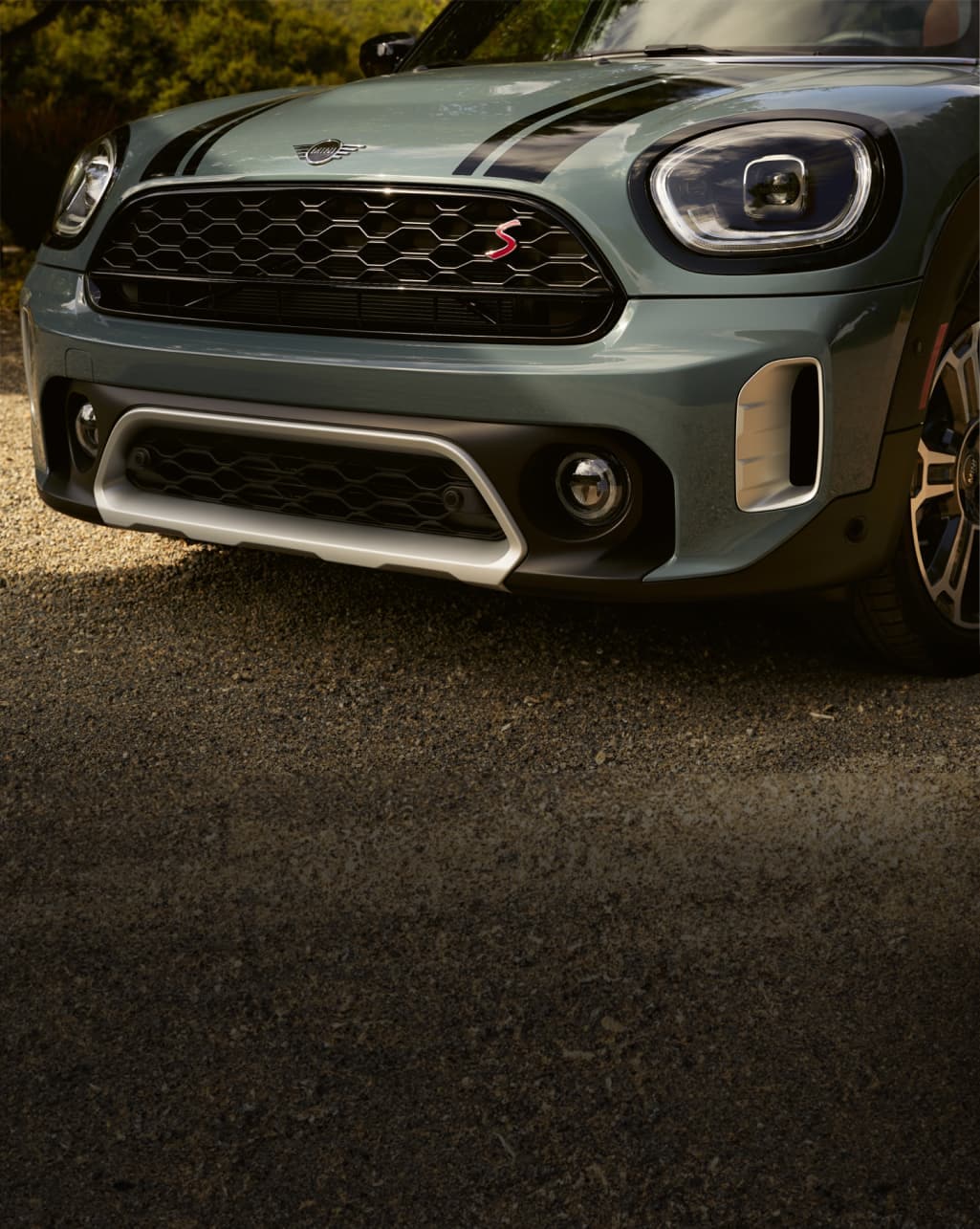 Daring drive.
Drive around with authority. The Countryman is available with multiple wheel variations and optional all-wheel drive, plus a sleek side scuttle adjacent to the front passenger door.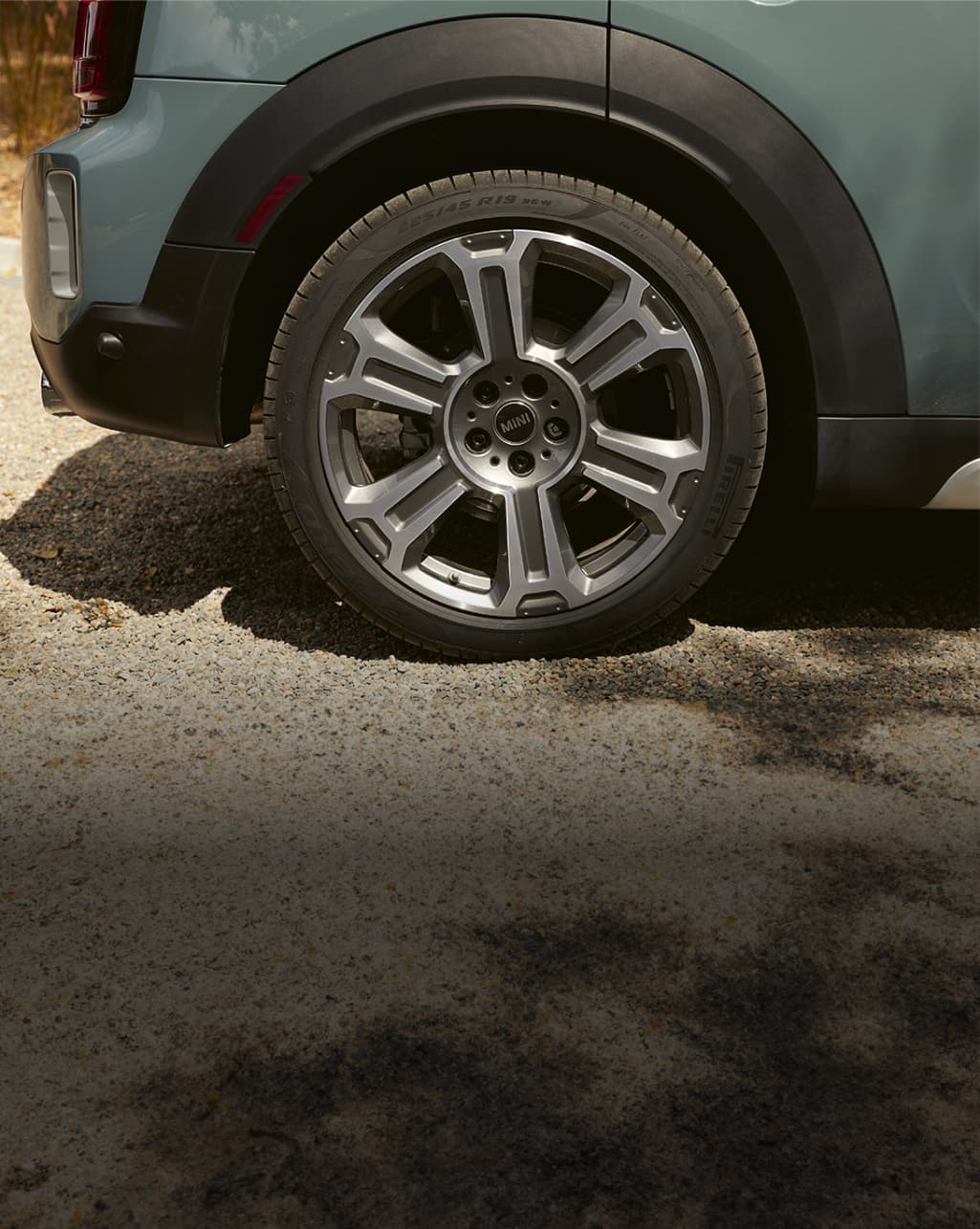 Dazzling detail.
Flair is in the air. The Countryman is topped off with striped Union Jack taillights as a nod to our British heritage, plus optional Piano Black exterior trim.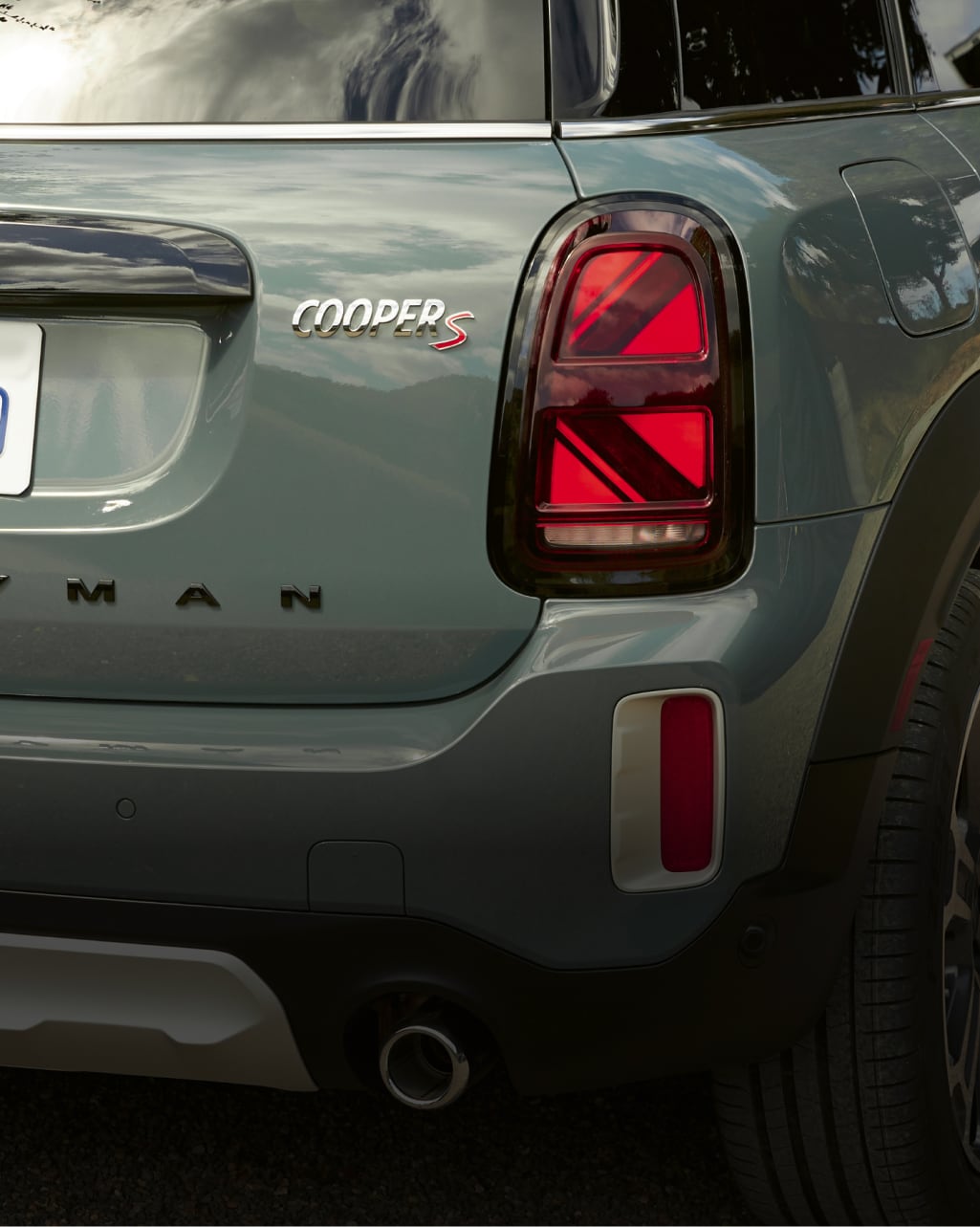 ---
Loads of interior features to discover.
Dynamic Digital Instrument Cluster
The Countryman replaces the Analog Cluster with a 5.5" Dynamic Digital Instrument Cluster for easier view of information like vehicle speed, driving modes, and charging level if applicable.
Dashboard
The Countryman includes a beautiful dashboard composition featuring a large 8.8" touchscreen in the center instrument display with an intuitive interface and High Gloss black detail.
Seating
The Countryman comfortably seats up to five adults, with an average of 39 inches of legroom between the front and back rows across all of its engine variants.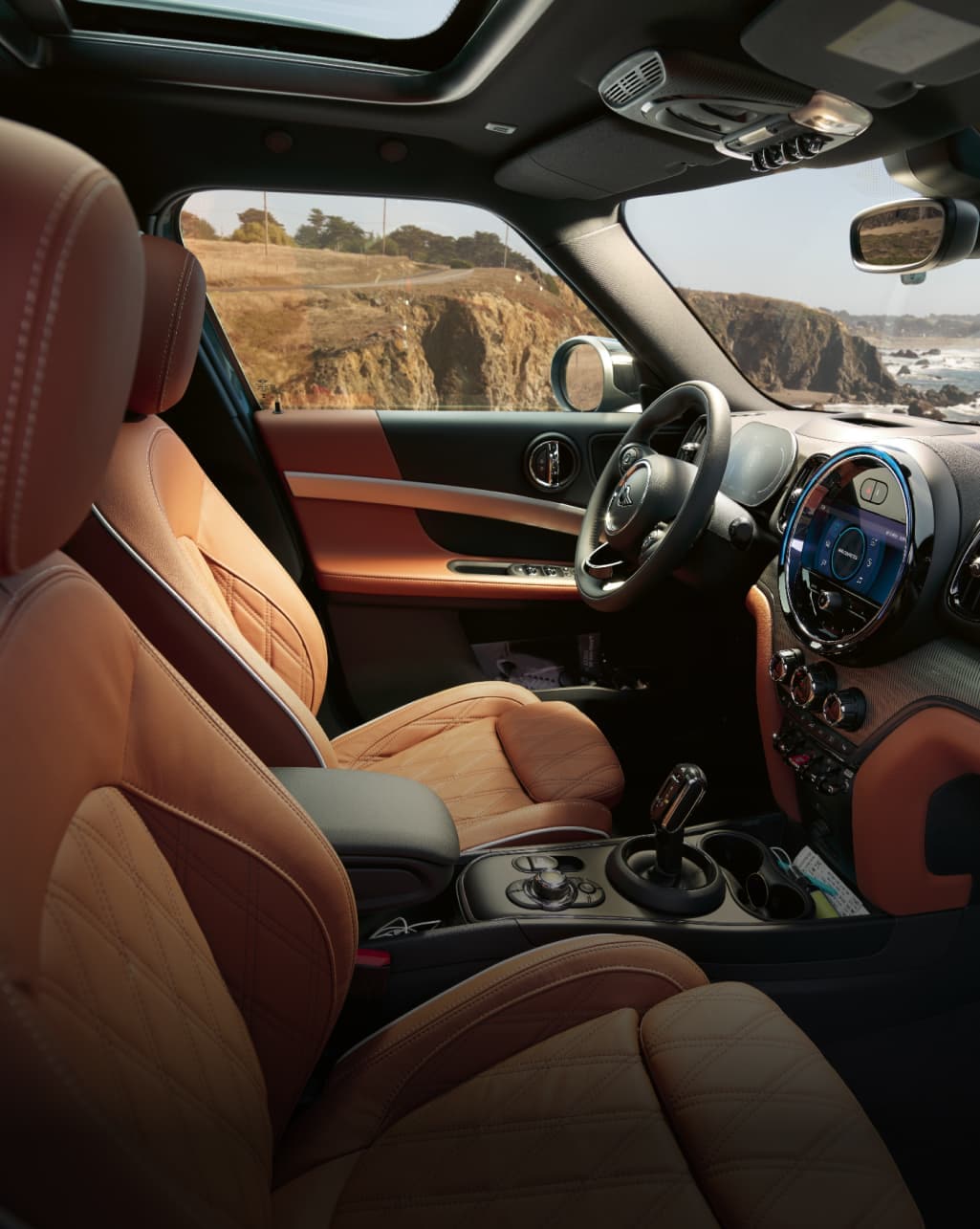 Steering Wheel
The Countryman has a multifunctional sport leather steering wheel that's gamified with Lane Departure Warning, which notifies drivers about lane drifting with rhythmic vibrations.
---
* Consumer Reports does not endorse products or services.