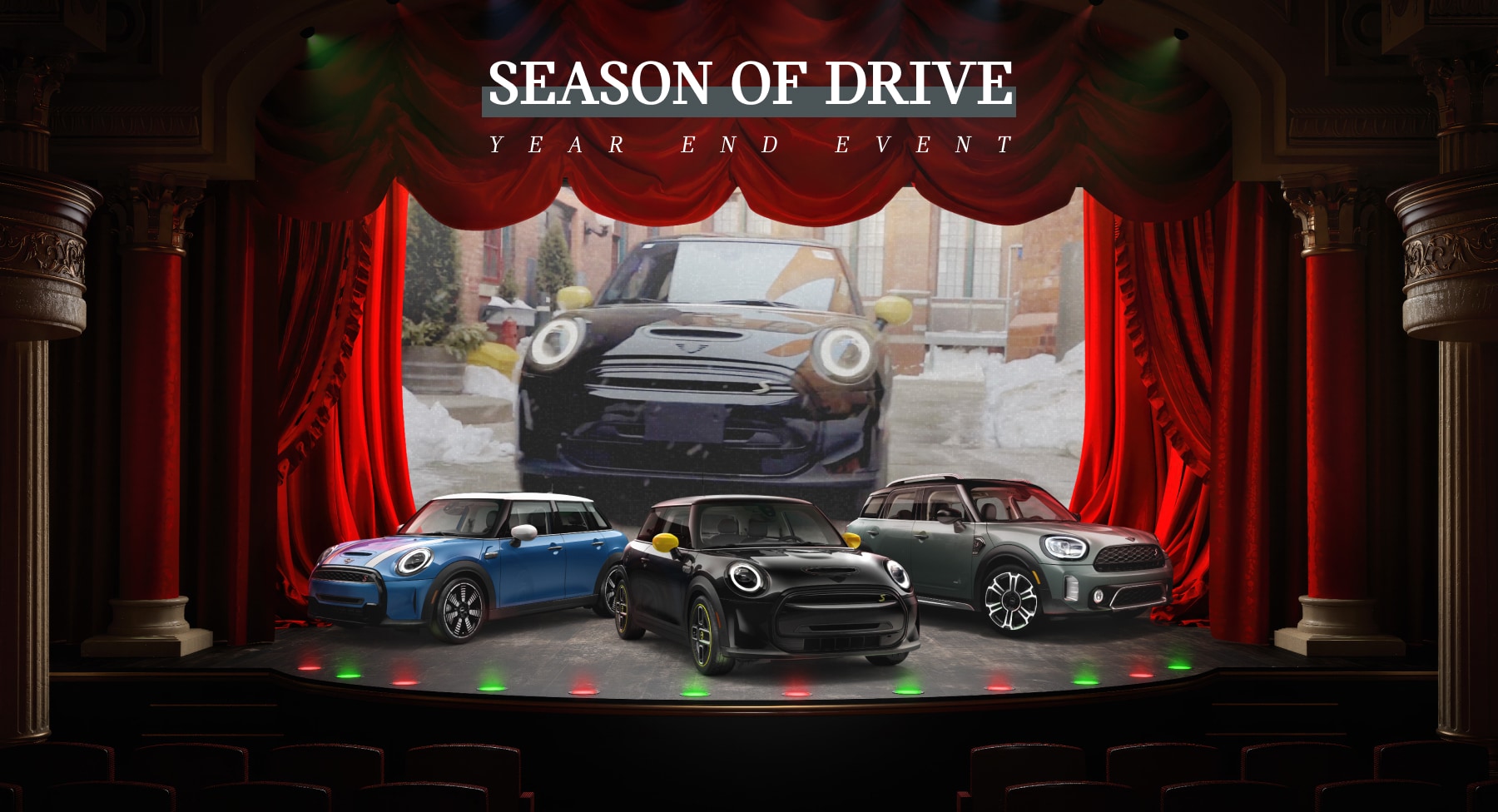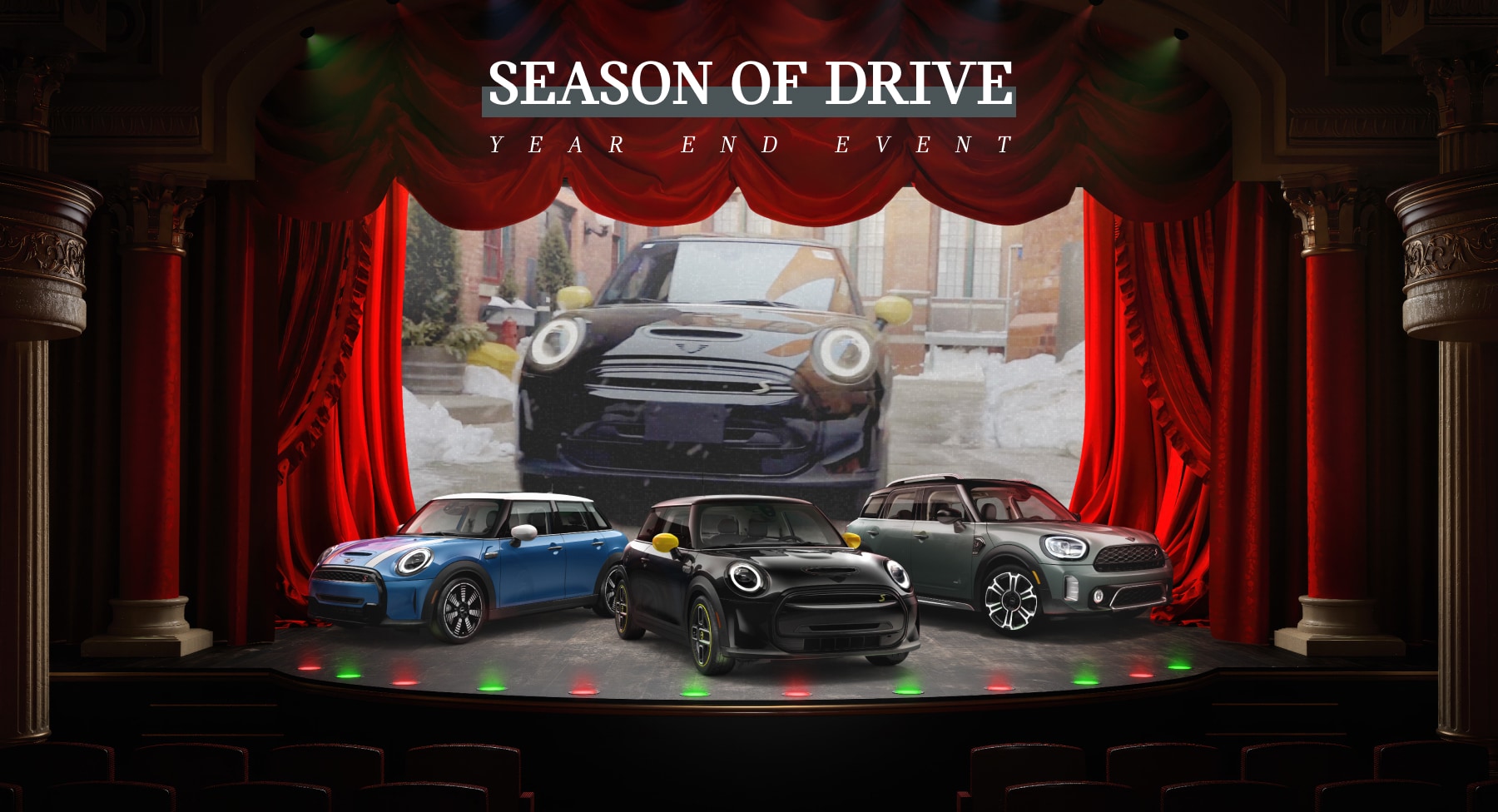 SEASON OF DRIVE YEAR END EVENT
GET 3.99% APR FINANCING AND UP TO $1,000 CASH OFF SELECT NEW MINI MODELS. PLUS NO PAYMENTS UNTIL 2024.
Experience the show-stopping lineup of MINI at our Season of Drive Year-End Event. Get as low as 3.99% APR financing, and up to $1,000 cash off select new MINI models. Plus make no monthly payments until 2024. Hurry in, our best offers of the year will end November 30, 2023.
Offer Disclosure